With Valentine's Day being only a couple of short weeks away, I thought the focus for this month's collection of diffuser blends should be all about love and compassion – for yourself and for others.
Here's a little bit about each blend…
Candy Hearts is an uplifting blend of citrus oils, Ylang Ylang, and Spearmint that will boost your mood and bring lots of joy and enthusiasm into your life.
True Love is a soothing blend that will calm irritability, reduce anxiety and fear, and help you release repressed emotions, in turn it will help you feel comfort in yourself and encourage self-acceptance.
Warm Hug is a comforting blend of soothing Lavender, uplifting Sweet Orange, and warming Anise.
Let Love In will bring about feelings of love, reduce nervous energy, and ease anger with this combination of warming Cinnamon, earthy Patchouli, and heart opening Rose.
Quiet & Calm will help you relax, release worry, and soothe your heart.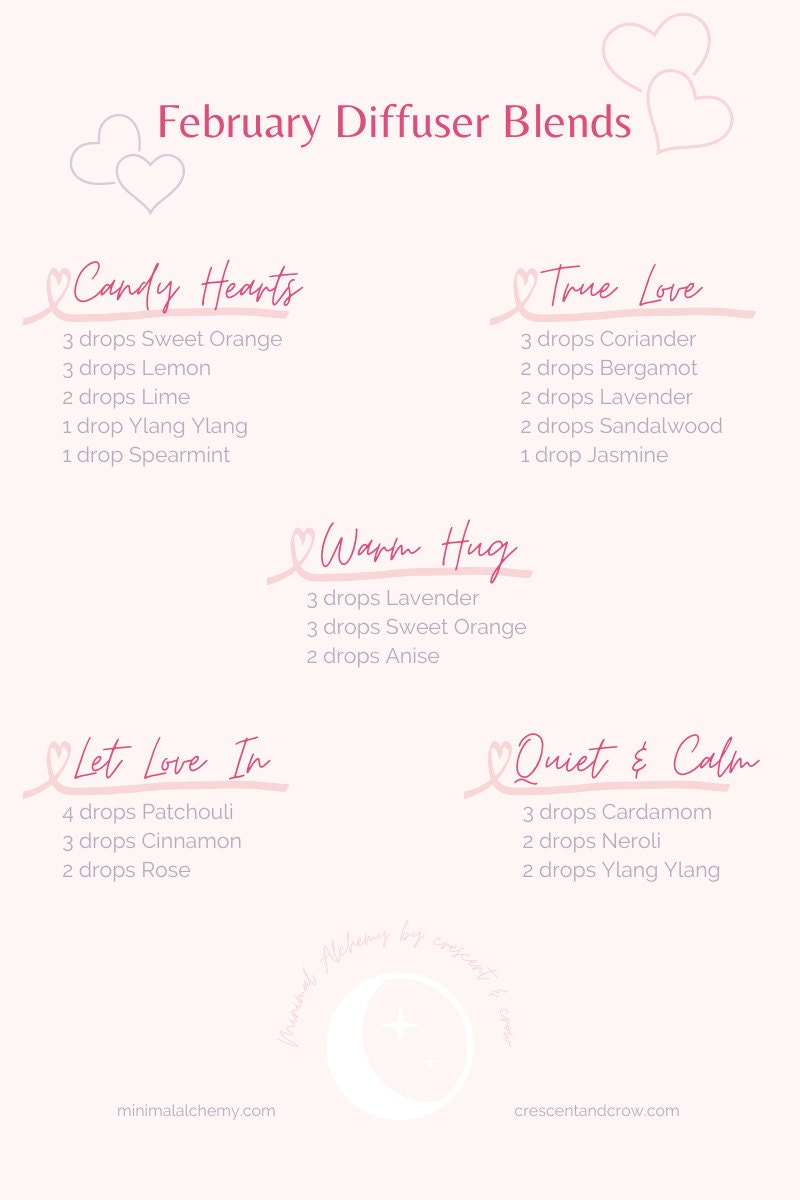 Happy February and happy diffusing!
The information provided here is intended for educational purposes only. It is not intended to diagnose, prevent, or cure any disease. Any information should not be taken as individual medical advice. Please consult a physician with questions regarding any medical condition.